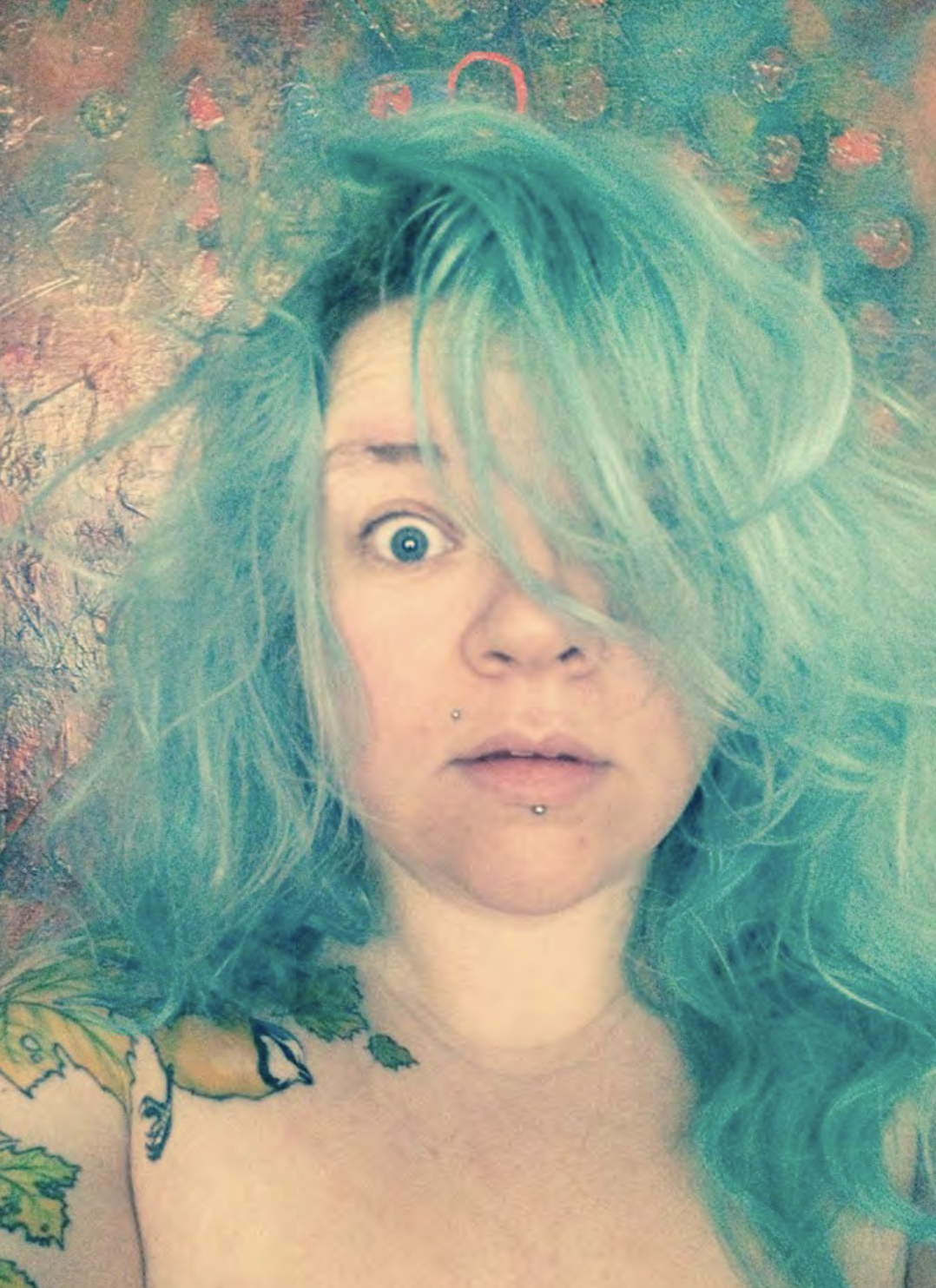 Loz Atkinson is a multidisciplinary artist who has been practicing and exhibiting for over 10 years.
Her concept driven work has been depicted in paint, installation and digital media. The exploration of ideas is what compels her and she adapts her skills in many processes to convey them. Her work is provocative yet hopeful. Inspired by nature and interrupted by geometry Loz's paintings concern themselves with the human need to conquer and understand the existential mysteries of the universe. Having a distinct eye for detail, light and layering colour, gives her work visual, as well as evocative depth. Gazing into the sky and cosmos, marveling at the vastness, but only for a moment, before a line, an edge or form crashes us back to earth.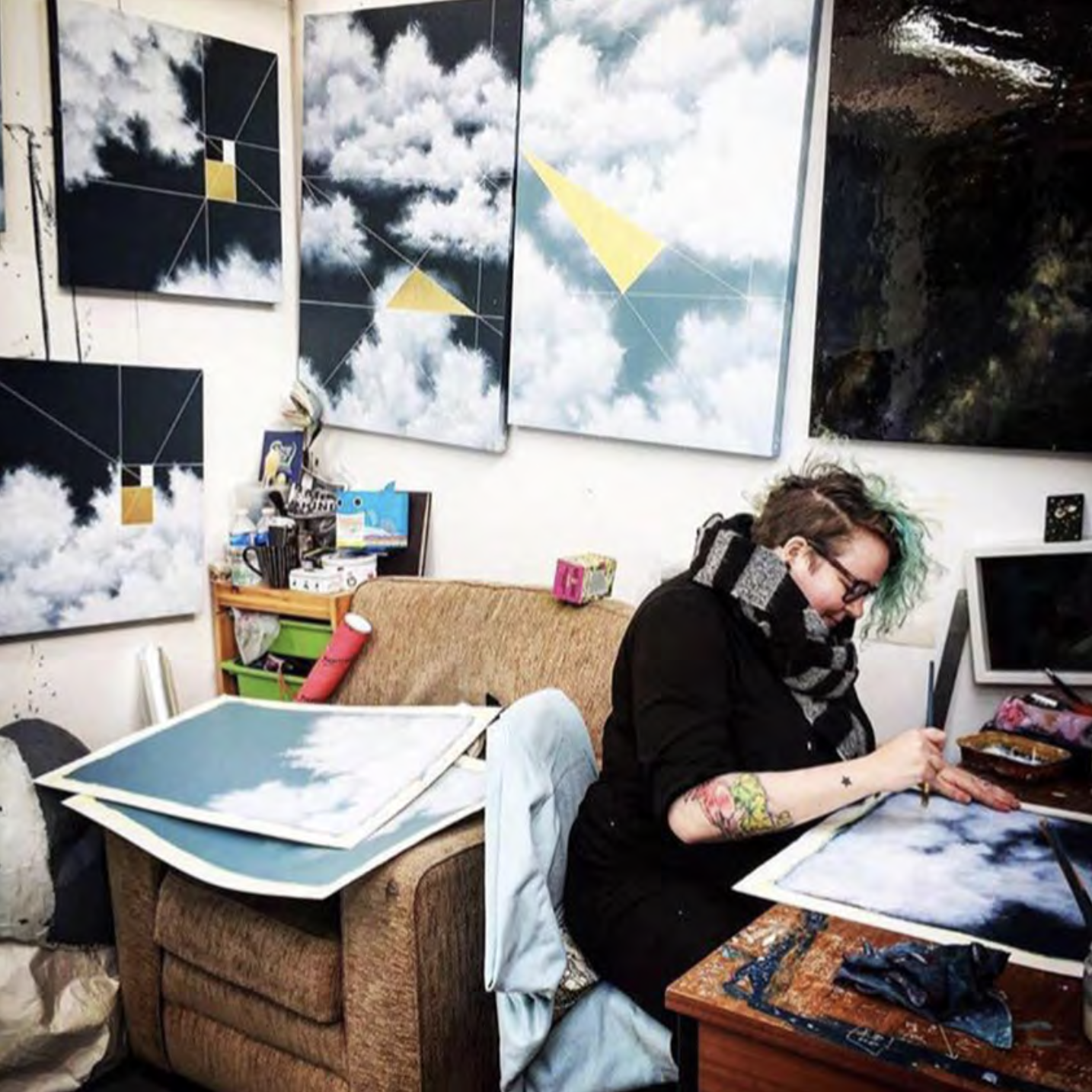 Loz has exhibited extensively in the UK, Europe, America and beyond, with one of her Imagined Nebula paintings being digitally 'bounced' off the Moon and another currently traveling through outer space on the NASA probe OSIRIS-REx. Loz has also had projects supported by Arts Council England including 'Expedition JP237' which saw her climb a mountain in Italy to discover the fatal crash site of her great grandfathers WW2 Halifax bomber. Creating work directly into the landscape of the mountain and producing a large body of work influenced by her experiences including a reworked WW2 Bristol Hercules aircraft engine.